"Hey Elyse, where'd you get that unsightly abrasion on your ass?"
"Well, I was balancing on a velour-covered eraser-shaped plywood prism precariously propped on a tripod inside this velour-lined plywood box. I was gripping my
shanzhai
Gucci handbag under my baby oil-slathered arm whilst attempting to support my weight on one foot without wrinkling the shimmering instep of my golden pleather loafer. I guess the prism must've slipped because the next thing I knew, I was on the floor, with my buttcheek throbbing and the walls of the velour-lined room swaying around me.
"Oh. Oh my god! I...I'm here in my bed. It's morning! It was all a dream.
"BUT THEN WHERE DID I GET THIS UNSIGHTLY ABRASION ON MY ASS?"
(
Collapse
)
BONUS: I uploaded these pics two days ago with a narrative in mind that would've tied them all together. I ran out of time, had to go do a casting, the moment passed, I aborted the story, but the pictures were already uploaded. Here they are, blood: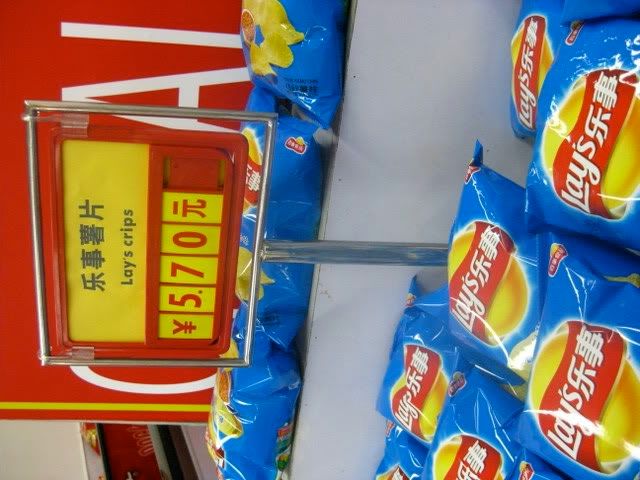 Michael Qiaodan of the Xicago Bulls, my second-favorite baller (after Shaq).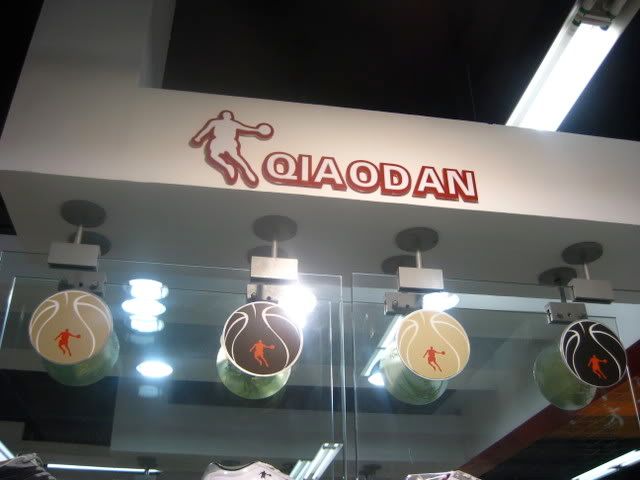 I ran out of toothpaste, and I went on a mission to a distant hypermarket where I thought I had seen The Only Toothpaste (Crest Vivid White, God's own toothpaste) some weeks ago. I was wrong; they didn't have it; I ended up with this shit. What is that anyway, some lotus flower shit? Some water lily shit? I used it for the first time this morning and I can practically hear my teeth sizzling and rotting in the absence of Crest Vivid White. Henceforth I'll just have to do my chewing with one of my many grillz.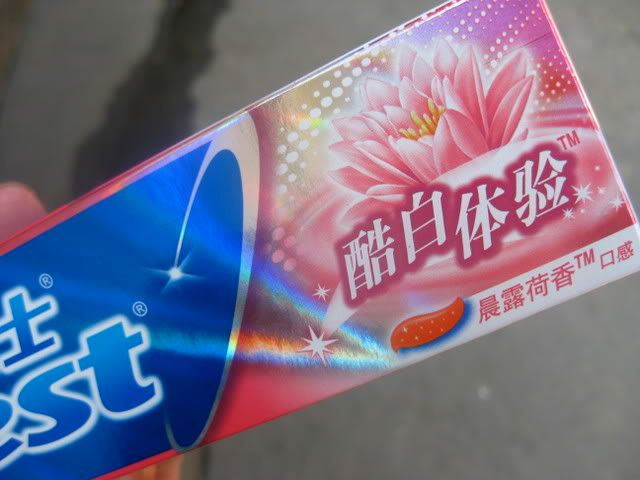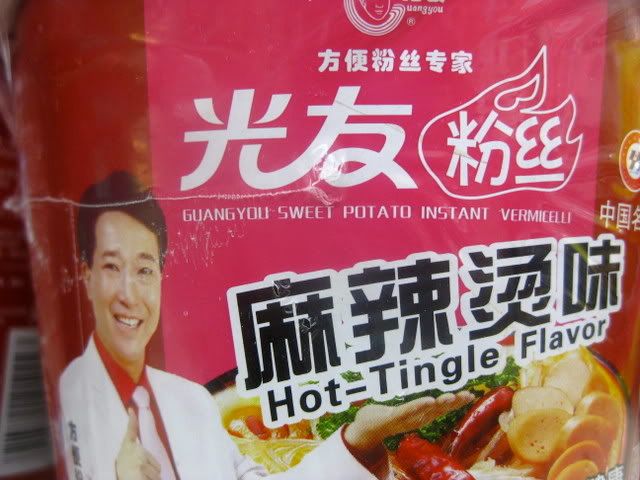 This lady with her sidewalk foot-treadle sewing machine operation cut the atrocious 3/4 length bell sleeves off my white dress and hemmed the stumps for only 4RMB (=US$0.58).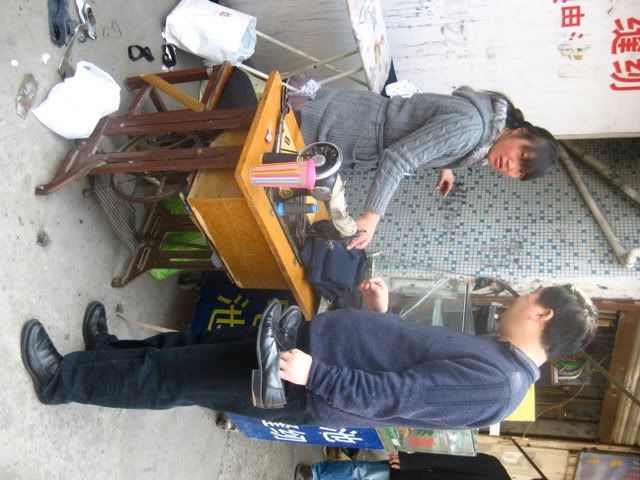 I did castings in that dress with NO COAT because that's how warm it was in Shanghai two days ago.
Lastly, Happy Valentine's Day, baby. I love you. I got you this gross of shots individually packaged in spermatozoon-shaped plastic bottles. What did you get for me?