It's been raining a lot here. Unlike the usual cloudbursts that daily catch me out umbrellaless and dampen my fresh clothes with acid and soil them with suspended particulates and make sticky and unwholesome runnels on my bare legs, this weekend was nonstop monsoon style. Hour after hour of concerted cloud effort. There was an ankle-deep pool surrounding the supermarket (I know because I measured it with my own ankles); eventually, someone dragged a bunch of cinder blocks into the water to make a stepping-stone path. I succumbed to abject sloth. Addled by incipient jungle rot and fresh out of books (horrors! I have not seen a single English-language publication for sale here besides the state-run newspaper China Daily; fortunately, one of the books I have with me is Blood Meridian by Cormac McCarthy; so far that has proven well meaty enough to withstand a second reading a mere week after I finished it the first time), I splashed out seven bucks on a pirated Gossip Girl box set and spent the entire weekend enthralled, sprawled on the floor in front of my TV, stirring only to shuck lychees and rewind the makeouts.

A pirated DVD movie costs about US$.60. I estimate I've gotten my money's worth out of this box alone; no need to watch the movie. There are two more reviews on the back: "...Dead-in-the-water..." and "...fails spectacularly at comedy, romance, and adventure." Ha! How mysterious! When I posted about a weird review on the back of a pirated LOST DVD, someone googled the text and discovered that it was lifted directly off a user comment on IMDB. So, is the Fool's Gold case the work of a mutineer at the pirate factory, or did somebody just not understand or care that the reviews he was lifting weren't positive? Also, dig Kate Hudson's inexpertly Photoshopped right hand.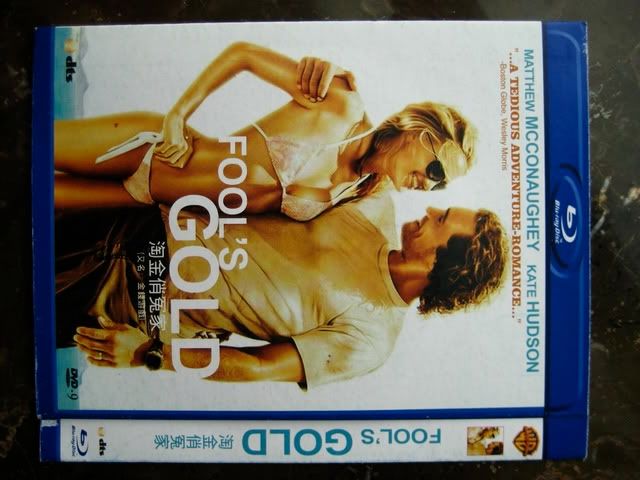 This is the review on the back. Spoiler alert!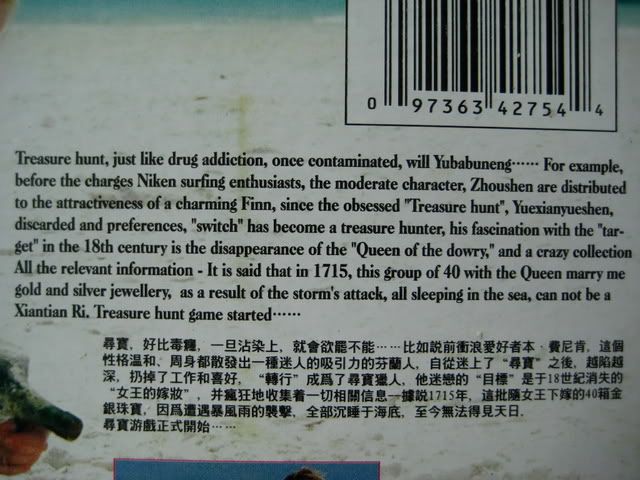 I was expecting more from this sexy little can of asparagus juice; it tasted like slightly vegetal sugar water. And I know someone's going to ask. The answer is no.