Been walkin a lot. Got jacked-up soles.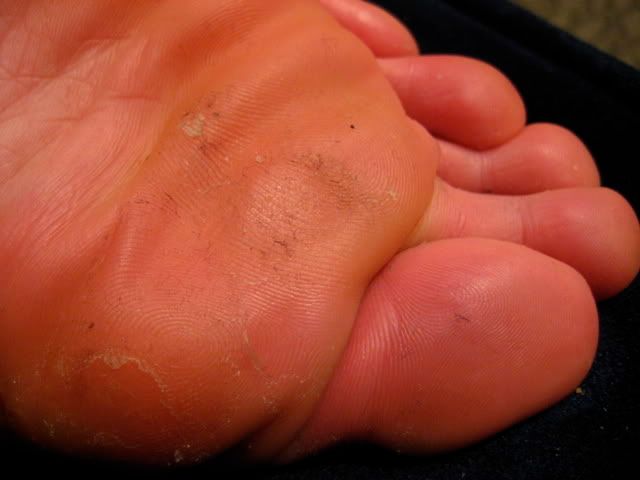 Today my leathery hobbit claws and I decided to do something about it. Not an action so drastic as getting a pedicure or using a pumice stone in the shower: we simply strapped on our Vans (nothing quite like the constellation of blisters that inevitably appears beneath a box-fresh Van, is there?) and went to a "Dr Fish cafe." Dr Fish eat dead skin; apparently there are full-immersion Dr Fish tanks in Turkey, but here in Seoul you can only get knee-deep. It costs five bucks for the privilege of wearing these hepatitis electric shock tickle-torture boots for fifteen minutes; if you're even a third as ticklish as I am, you will spend this time in the most profound psychological distress.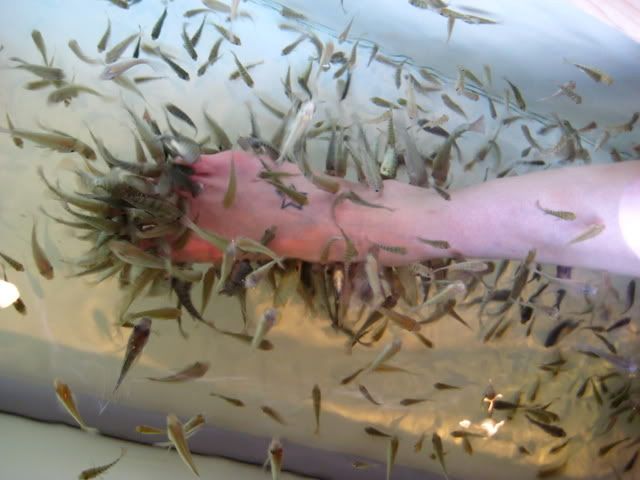 And for what! This is the "after" shot. Still jacked. My more deeply-callused heels had visible nibble pockmarks.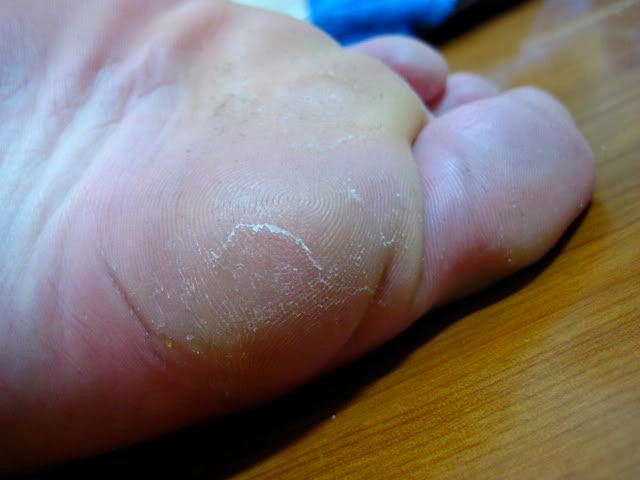 Omijacha, "five tastes tea" (I guessed that the five tastes might be petunia, Craisin, juice box [red], lemon, and Charlie Girl, but I got home and looked it up and it's plain old sweet, sour, salty, bitter, umami). This expensive bev was served in a bowl with a Lilliputian spoon for daintier sippin. I consumed it thus, drop by drop, until I was about halfway done, then picked up the bowl and commenced to swig. Hulk smash!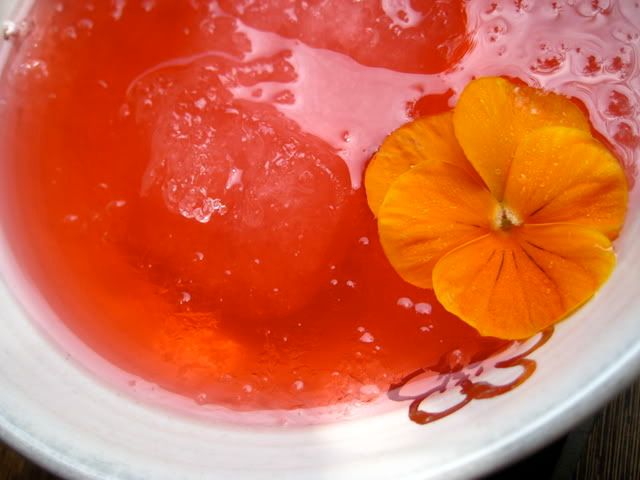 The omijacha came with these divine cookies: a very, very fine puffed-rice matrix with an exoskeleton of gummy syrup rolled in toasted seeds, crushed puffed rice or barley. When I bit into one, the interior pulverized and blew away in the breeze like cigarette ash.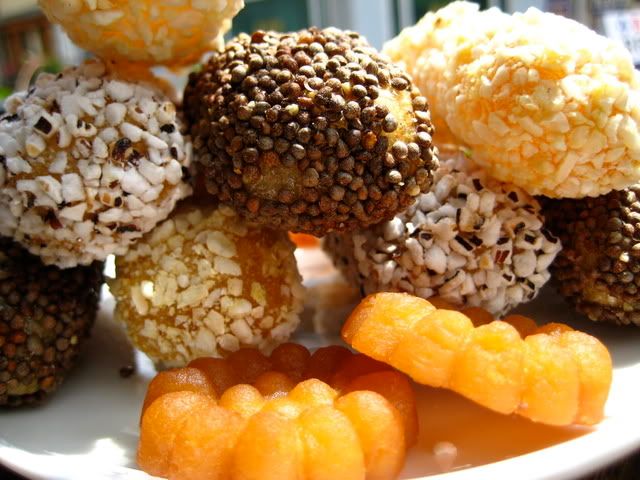 Today was only the third time I'd ever seen this elusive street meat and the third time I burned my gun-jumping tongue on its magmatic blood. It's a soft, dense dough discus filled with molten brown sugar and nuts. The sugar inside is blisteringly hot (it was bubbling like a tar pit even as I took the pic) but still contains abundant large crystals, making for the best marriage of syrupy and crunchy that street meat has ever achieved anywhere.