The Oat shoot was fly as hell. Manager Kimi came to pick me up at the crack of dawn. He insisted upon buying me breakfast, which I attempted to decline. Two hours later I was glad I had this tuna gimbap and bottle of banana-flavored milk. Thanks, Kimi.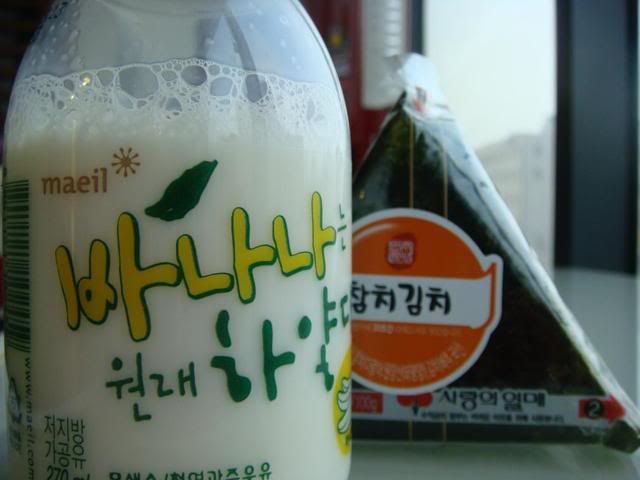 The elevator in the studio: no b-boys allowed.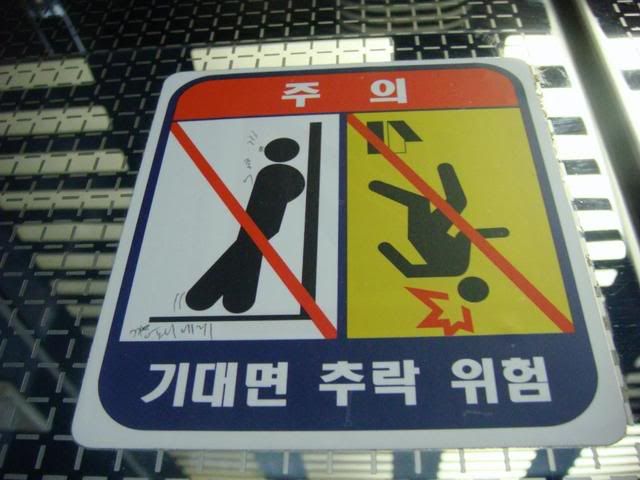 I had my makeup done; a makeup artist who possesses such skillz as the one I had today is truly a pearl of great price: this woman had a banquet-sized worktable filled with products in front of her, and was pivoting and picking out the bottles she needed and slapping them onto my face and pivoting back to replace them with the precision of a surgeon. She used a makeup remover wipe, then a moisturizing spray, then FOUR CREAMS, then a wax undereye concealer base, and then and only then did she get started on the makeup. I had huge winged eyeliner, tons of false eyelashes, and giant red lips: three of the most challenging challenges in all of makeup artistry. This woman spackled them all on perfectly symmetrically and didn't have to erase and reapply even once. Yes, I am also rocking whitening cream. You know you're in Korea when.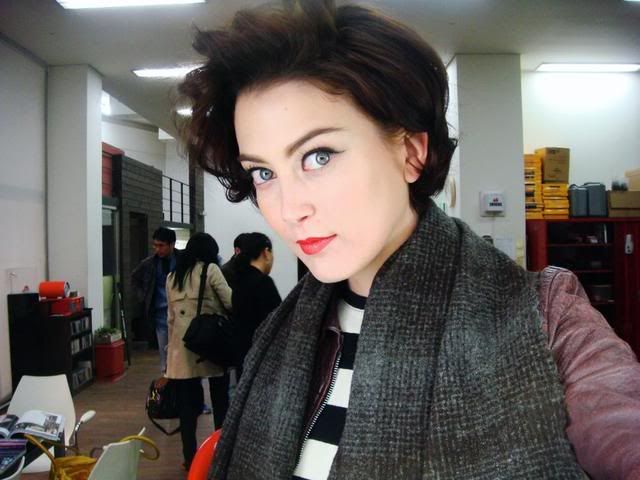 The photographer had a box of Dunkin Donuts; he gave me a brown sugar testicle. It was far superior to American Dunkin Donut holes: it had a chewy and resistant texture. Next time I walk by a DD here I'm going to investigate further.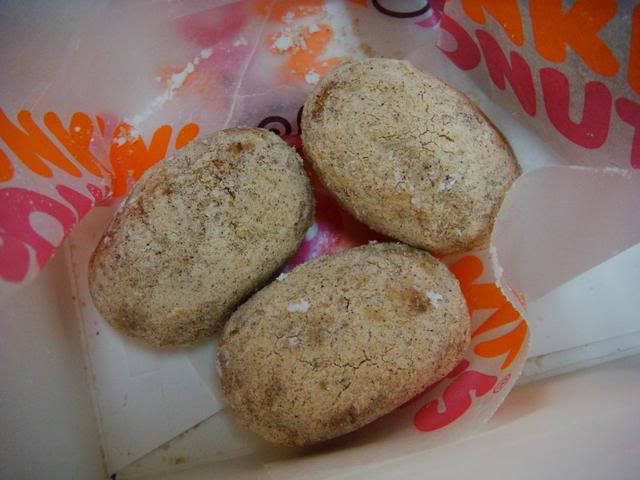 We walked from the studio to the shoot location: a disco inside the Imperial Hotel. Hey, guys, why not paint the underground parking garage bright green? Yes, why not make Korea look like an adorable rainbow paradise? Let's do!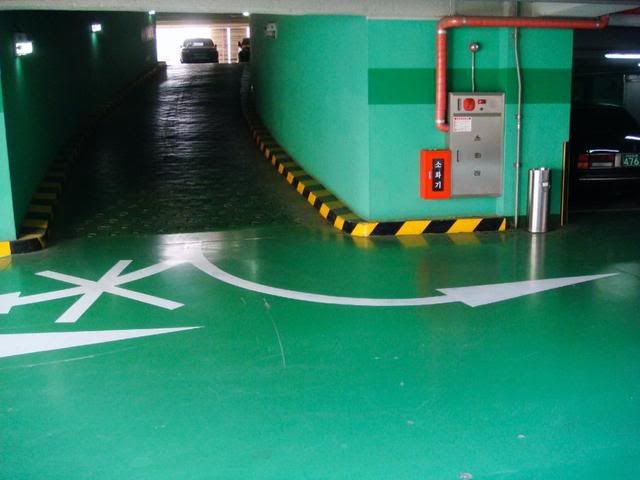 The aforementioned disco. I didn't get any good pics of myself during the shoot because the pace was breakneck: pose pose pose, trot back to change, return to the set and the photographer had already changed the lights and was poising his finger over the shutter button anew. This hardly ever happens to me because I can change outfits faster than you can say, "Oh my god, that girl over there is butt naked!"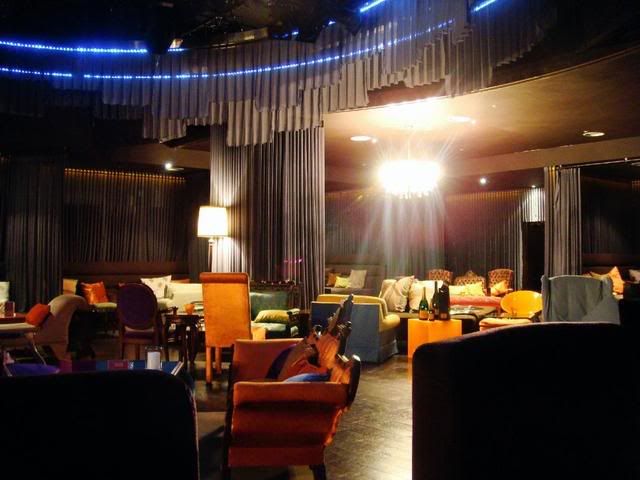 Back at the studio, this...happened...because...I don't know. Sometimes you just do what you have to do.



The job started at 7:30. Remember that Kimi had forced some brekkie on me during the morning calm, but after that, there was no food, no drinks, and no break, bathroom or otherwise. Shoot shoot shoot. Oh wait, there was a drink: a can of warm green tea-flavored milk. But there wasn't a break; I just slammed it, wiped my mouth on the Gucci, and moved on. We finished at 4:00pm. 4:00! We were all delirious with hunger.

LUNCH ARRIVED.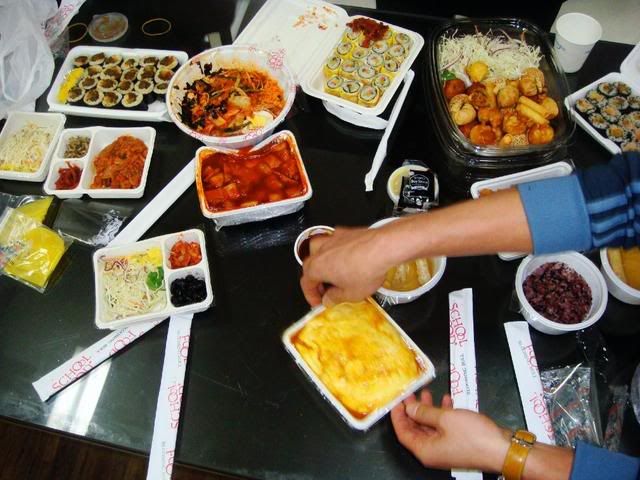 Oh, god, Korea, feed me. We didn't have any plates, just chopsticks and spoons, so everybody just gathered around and ate out of the serving dishes in a weirdly intimate and urgent feeding frenzy. I'll keep you abreast of herpetic lesion news as it develops.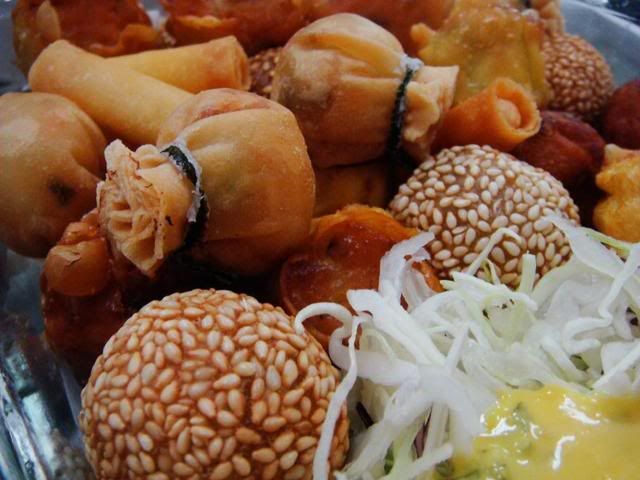 This is the shit; have you heard of this shit? Tteokbokki. It is cakes of soft rice about the size of a Combo (sorry, horrible size frame-of-ref; can anybody think of something else about the size of a Combo that's not a fingertip? and by the way, I find "cakes" an inept descriptor; it's a giant fucking rice noodle), slices of fried egg, and vegetables in a chili broth so thick and rich and not Asian-vinegary that it tastes just like New Mexican red chile. I can't describe its glory. Multiply the mouth-pleasure of udon by ten. Add NM red chile. Tteokbokki.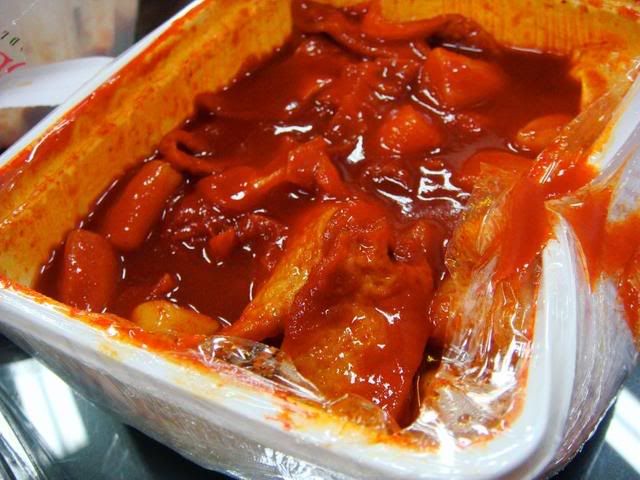 Tteokbokki was so good and spicy and flush-inducing in my hungered state that I wanted to crawl into Kimi's lap. But instead I crawled into his whip and he drove me to the rest of my afternoon and late-nite castings, which were lame! The end.