The second day of my drive to L.A. was lovely. I was alone, the car was quiet, the day was beautiful (after another shitty morning in snowy Weed featuring me plunging my Saucony into a slush puddle and never bothering to change shoes and having a warm moist foot all day. Oh, in the socks that I didn't change because it was too treacherously windy to attempt to bring my suitcase in to the hotel in Weed).

By the way, I looked in the Comfort Inn's breakfast nook this morning and decided that never again will I fuck with a hotel breakfast. Assholes with their bowls of Brown Sugar Cinnamon Instant Quaker in styrofoam bowls or prodding a tough English muffin with a flaccid plastic fork. Thimble of Tropicana. Foil-wrapped margarine pat. Nobody can figure out the toaster. And that suddenly-ubiquitous hotel waffle iron with Dixie cups full of batter! God! Sweatpants Dad, you're humiliating yourself with that thing! Grab a cup of tea and one for your wife, and leave with your dignity. I swear that this is more valuable than your satiety.

Anyway, it was an ideal day for traversing the terroir via I-5. I saw a weird piece of trash that kept blowing up and down in the bed of a pickup truck ahead of me, got a little closer, and saw that it was a little frog jumping up against the cab window over and over. I saw a truck carrying a bunch of big mesh bags of grain, and one had a huge hole in the side and was streaming a trail all down the highway. And there were tons of birds migrating north of Sacramento. I tried to make a camera movie but I haven't yet watched the clips to see how they turned out.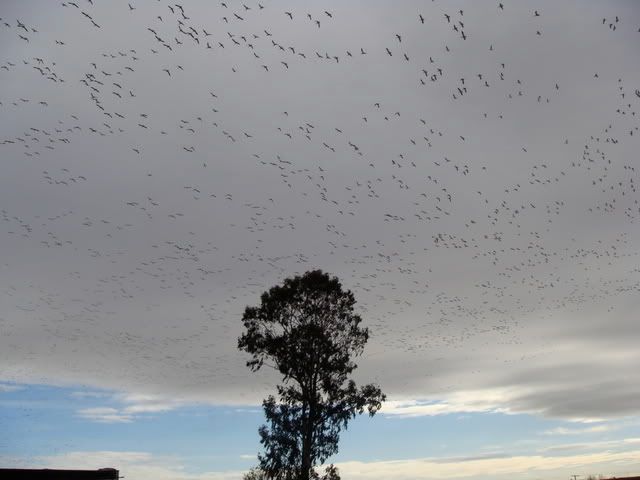 Motherfuck the jacket! 6mph over the limit. $110 fine. Hey, Establishment, be sure to use that money wisely. Why not spend it on the war?! You're welcome, assholes.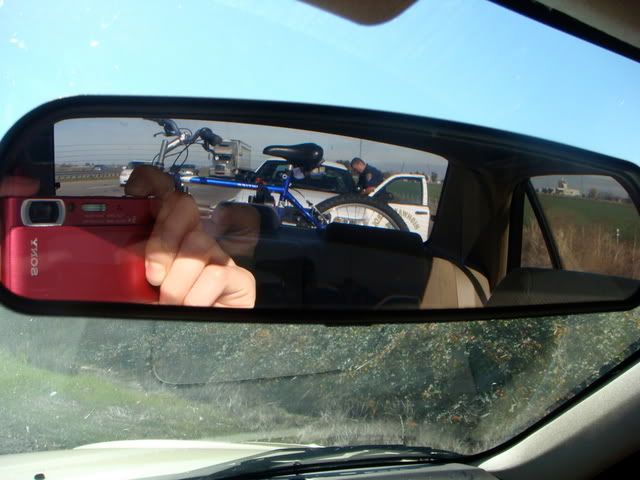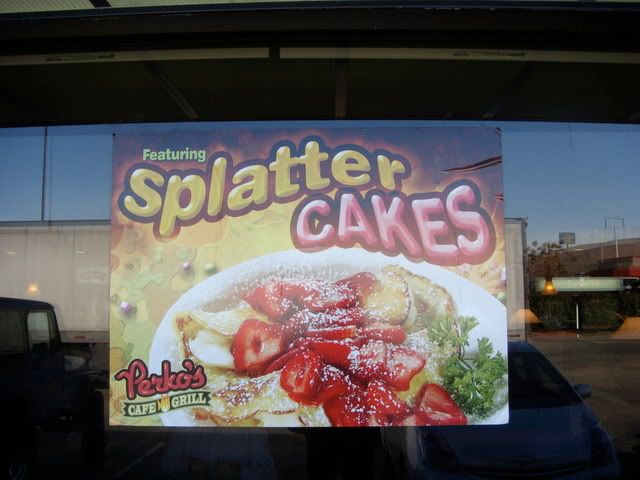 I was blocking a doorway to take this pic: there was a lady with a huge maid cart waiting to pass. When I got up to let her pass, I discovered that I'd been blocking the passage of someboy else who was standing behind me. So that's my excuse for the shoddy framing. I only had one chance.