Slow news week. But at least this happened: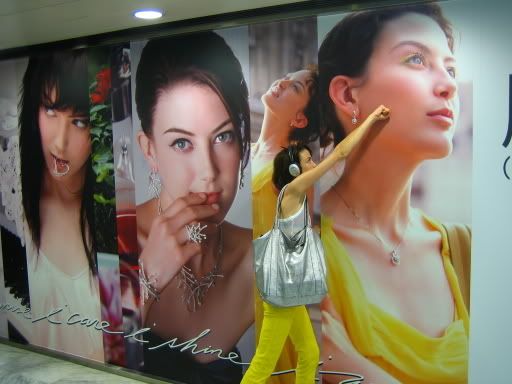 And I got to experience a great moment in the history of hairstyling.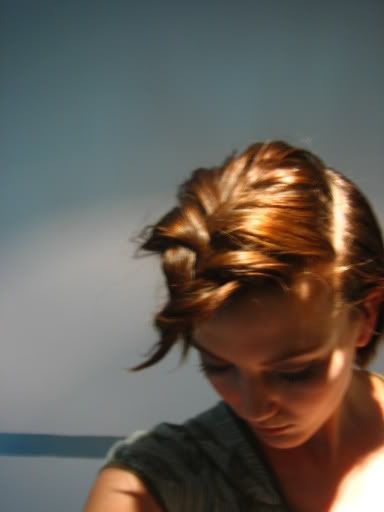 It looked like an awesome trilobite on top of my head! The job was at night, so after we finished shooting I felt robbed of the hairstyle-rocking hours I could have spent on the street if I'd had the job, and the hairstyle, done in the morning. Lengthy experimentation (poor hygeine) has taught me that a hairstyle sufficiently shellacked in L'Oreal Ellnett, as all Hong Kong hairstyles inevitably are, has a remarkably high overnight survival rate, so I tried to preserve the trilobite through the night by tying a scarf around my head before I went to bed. It didn't work and I woke up with the scarf around my eyes, a coating of Ellnett on my pillow and the trilobite all ratty and deflated. God's wounds!

And finally, just in case you haven't seen enough pictures of me for one day, here's an artist's rendering. I walked past this shop every day for two weeks, looked right at that picture, and formulated actual, non-vague thoughts about it, without ever realizing it was me until I saw the photographic version of the picture in another store. Now that I'm actively looking, I've seen about ten different paintings in branches of the store all over the city. I fucking LOVE THESE PAINTINGS, I love thinking about the poor soul somewhere in Hong Kong who had to paint them, and I feel a worryingly deep sense of achievement, amusement and satisfaction every time I stop to admire them, which I make sure I do at least thirty times a day. Please, keep me away from Sotheby's when these paintings eventually go to auction lest I squander all my doubloons on acquiring the whole collection.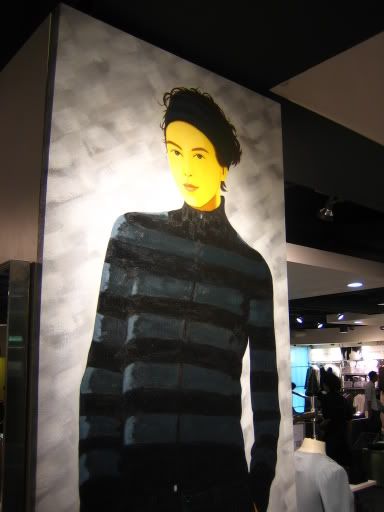 I'm so full of myself it's disgusting. And I didn't even tell you about how I've been going to the drugstore, furtively ripping my-face-bearing stickers off bottles of hair gel, and wearing them on my shirt.