So many things to blog about, so few hours of the day not spent staring down a camera lens. First of all let me reach back through the mists of time to the Bali vacation, in the interest of getting this journal back up to a reasonable semblance of "Live." I feel so unrelaxed-on-the-beach right now, and through great SPF vigilance returned to HK so pasty white, it's like this trip never happened...but then where did all these photos come from?!


This picture was sucessfully taken out the window of our moving rental car, ingeniously piloted by Marty on the left side of the road. I was hoping that my mom's and maternal grandma's tendency to gasp at every moderately terrifying traffic situation was not in fact heritable, but, I discovered in Bali, it is. Fortunately, the "hitting the imaginary passenger-side brake" trait is recessive; Dad and the rest of the Sewell line is clean.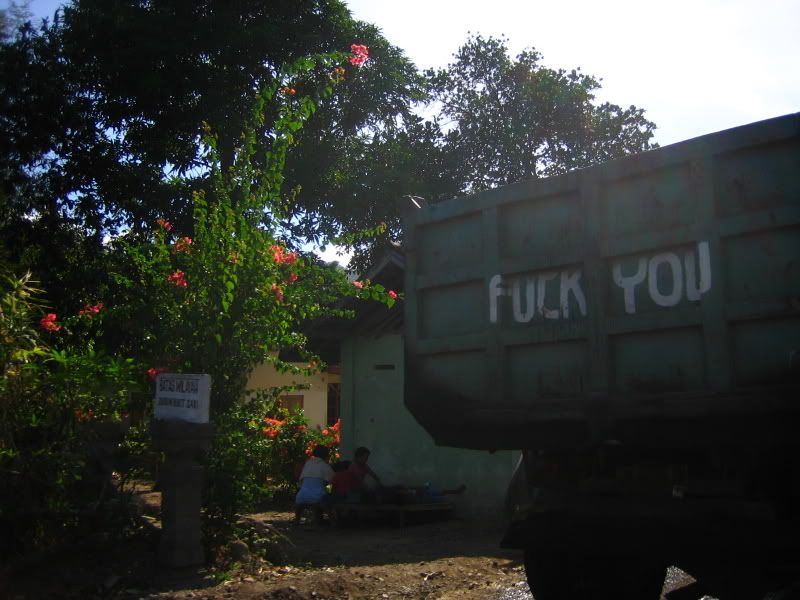 My mom went to Bali six months ago; this was our IM conversation when I got back:

elysesewell: the food was crap though

the_ma: crap with a shrimp cracker on top!
It's true; though we didn't eat a single meal that cost over US$2, nothing was shockingly fabulous. This particular "crap with a shrimp cracker on top" was called gado gado, peanut sauce, tempeh, tofu and vegetables. The photo looks approximately 75% more delicious than the meal tasted.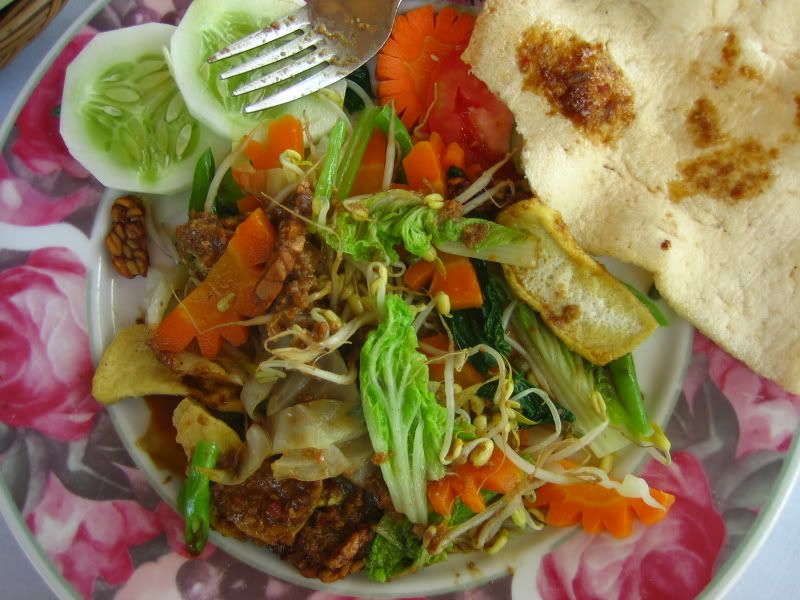 Filipinos, I know you're worried about other countries catching up to you in the race to create the world's most delicious chunky mixed fruit drink. Well, you can rest easy tonight in the knowledge that the Indonesian es buah has NOTHING on halo-halo.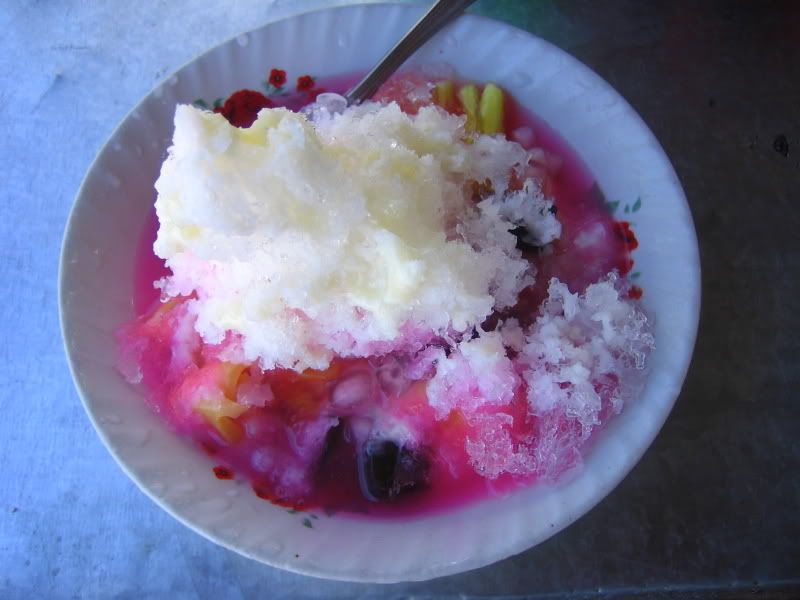 Actually I take back that "crap" comment because I would totally eat this right now. That's Balinese onion sauce at the bottom.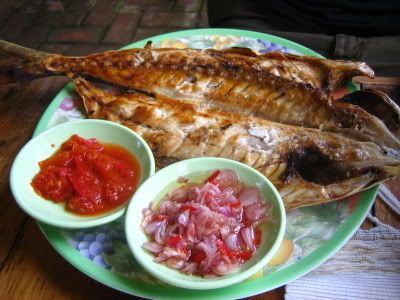 We didn't see any in the flesh, but C.H.U.D. crossings were everywhere. (Photo by Marty Crandall)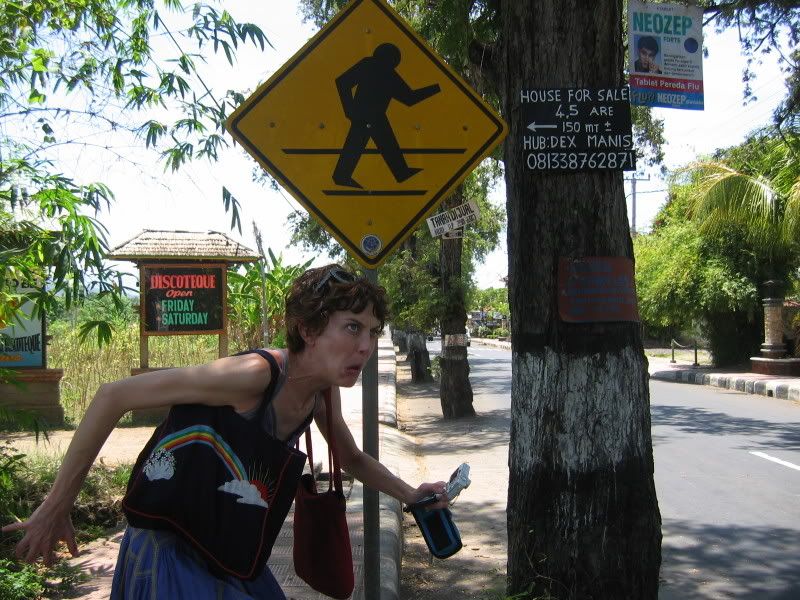 Never have I been so afraid of getting my camera snatched as I was at this moment. This disgusting mutant was the fat king of the roadside catyrrhines accepting banana after banana from charmed tourists. Ugh!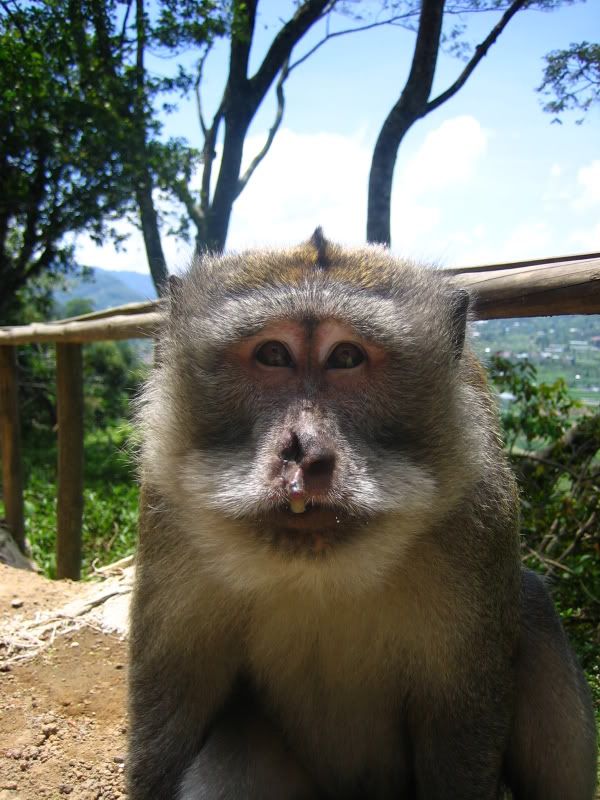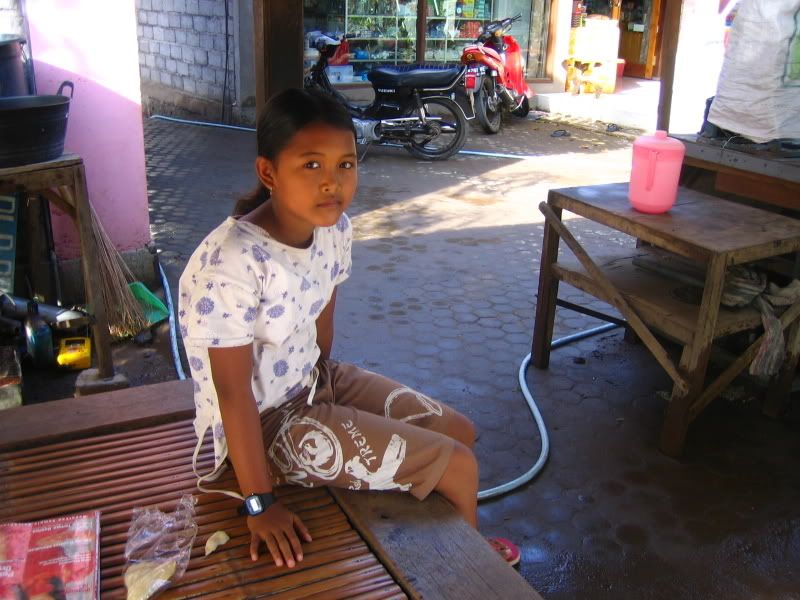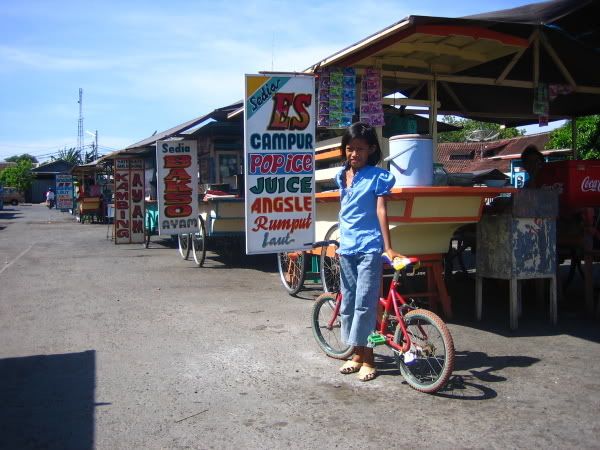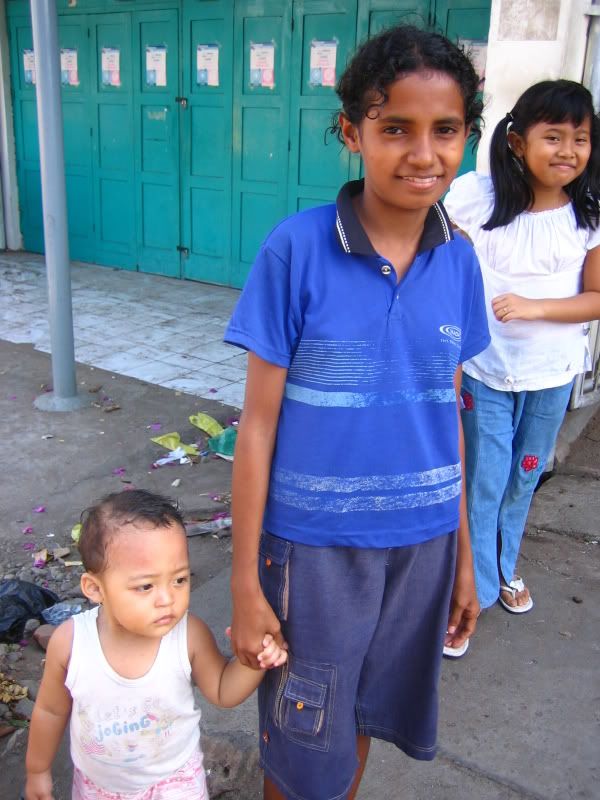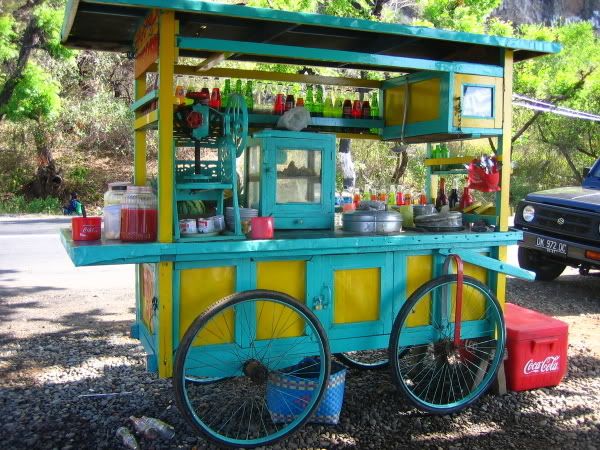 To my beloved boo: here's to Africa, the only continent we have not trodden together (Antarctica? Not considered a continent in our personal Mercator projection), and to another five years of glamor and sugary snacks. (Photo by Marty Crandall)