My angelic boo Marty emailed a couple of snaps from when he played Saturday Night Live. Ooh, celebrities!

Jake Gyllenhaal just before the show started: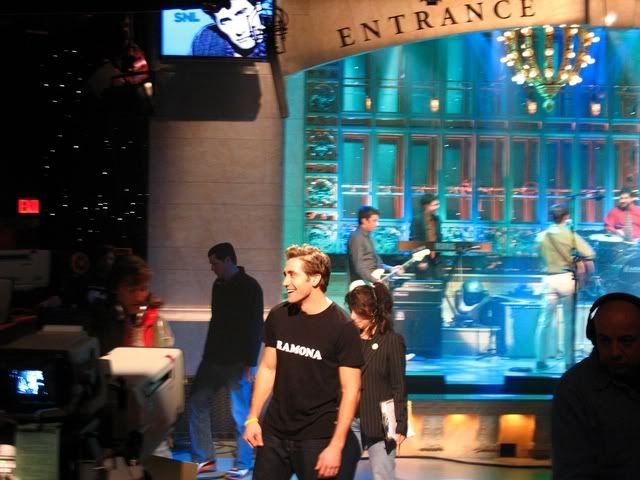 Andy Samberg with Marty. I don't recognize the guy on the left.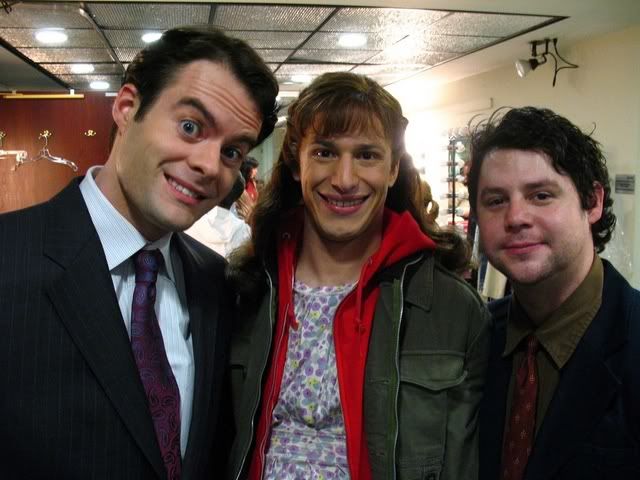 And, in the spirit of Saturday Night Live celebrities, here I am with Fred Armisen in Seattle a while back when Marty and Dave from the Shins battled him in an Iron-Chef-style songwriting contest called Iron Composer. Shins won.



I ate at Tsui Wah yet again yesterday. My hovel has no kitchen, only a dorm fridge and a microwave, so I've lived the past six weeks without cooking a single thing. Most of the time I'm content to eat takeout and cut up raw fruits and vegetables, but sometimes I drink a cup of pine-needle-flavored tea, choke down half a hot scrambled-egg sandwich on white bread, and my intestines want to jump off a bridge.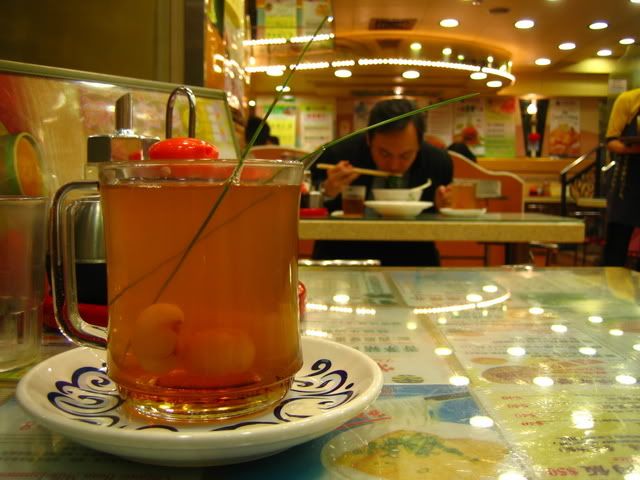 Why so glum, you ask? I think I made a huge mistake today: I bought a MacBook. Every time I use somebody else's Mac, I think, "God, I hate fucking Macs," but I reckoned I was just being ornery, I would easily adapt to the operating system, and, in no time, I would be so happy to have a 120GB hard drive in a rock-solid case and be compatible with my Mac-loving boyfriend and friends. No! I've been slumped over this thing (well, that thing, because I reverted to my venerable old NEC to write this entry) for six hours now and I still feel like I'm trying to drive through Los Angeles in a Flintstone's car. The DC adapter input is as fragile as a bird bone. There is no way to hide the nekkid shots in another folder and prevent them from appearing in iPhoto. The computer will not play a pirated China VCD. The default title of my Mac-created movie was "My Great Movie" (SO FUCKING CUTE!!!!!!!!) and it keeps erroring out when I try to upload it to Youtube ("Please alert Mac.com to the events that preceded this error message"). I can stick my camera SD card directly into a slot on my NEC; on the MacBook I must use a cable to import pictures. Close the MacBook, and a bright light continues to pulse out of it, illuminating my room like the Bat Signal. I am not a fool, y'all. Millions of people and trained apes, much stupider than me, cum exuberantly all over their Macs each and every day. So what the hell is my problem? Tsui Wah-induced scurvy?
Comments: Read 260 orAdd Your Own.