Hey dudes. As of today, I'm on Euro vacation: warm greetings from the Continent.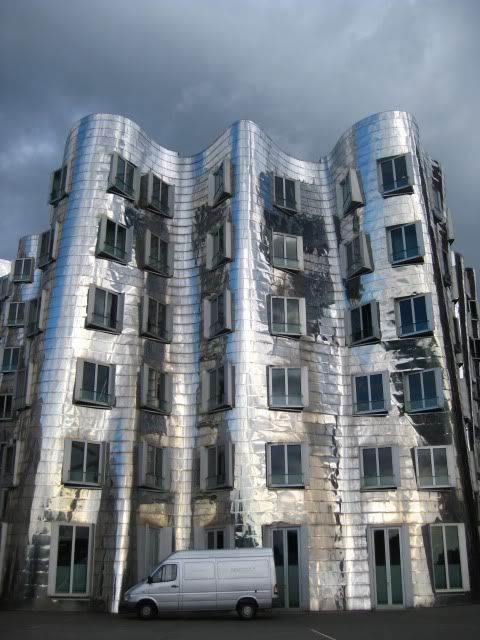 I had a li'l layover this afternoon in the World's Second-Worst Airport (London Heathrow), just long enough to flip through a copy of The Independent looking for signs of
rhodri, snicker up and down the aisles of the airport convenience store, and shake the ashes out of my pant legs (Murkin panties combusting as they do in the presence of British accents. Cad fancy!).

My countrymen, did y'all know that they basically speak Murkin in the mirrorworld, skewed about fifteen degrees more hilarious? Do they do it just to tickle me pink, or do others find these product names amusing too? To get the full effect, you must imagine a Yank saying the name, chewing up his /r/s like hunks of Oberto. "You guys gotny mora those Revels? C'n I've a Starbar?" It's not natural. British Brunch Bar and NutriGrain Elevenses Raisin Bake are not meant to share a 7-11 shelf with Funyuns and Flamin' Hot Asteroids.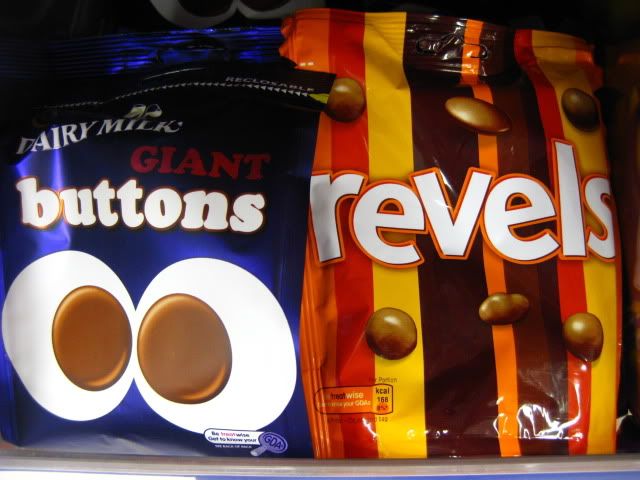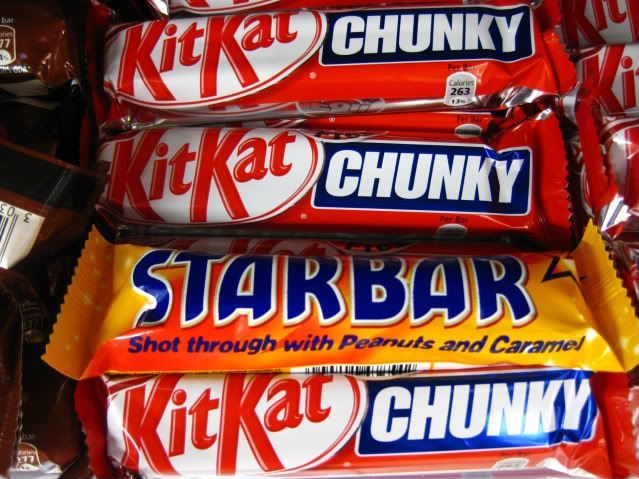 For some reason, the process doesn't produce the same effect in reverse: the thought of a British accent murmuring "Pop Tarts, Cooler Ranch Doritos, Cinnamon Toast Crunch" just makes my nips tingle.

So. I'm in Düsseldorf now, plotting a course for Points Beyond. Don't ask where: dunno yet. Meanwhile, light a candle for me tonight as you pray to the Patron Saint of Free Wifi, that I may continue to blog 'em as I see 'em. Amen.