I went impulse shopping in the travel agency and came out with a weekend trip to the Republic of China. Greetings from Taipei! Look at all those Japanese cars driving on the right-hand side of the road: it could almost be South Carolina. I haven't felt this at home since I went to the American consulate to get blank pages put in my passport. My passport at this point is a grubby and mutilated libretto indeed; this latest addition was the fourth set of supplementary visa pages to be crammed into it. The newest pages aren't plain blue like the older ones, they're festooned with all manner of inspirational quotations from Honest Abe and lurid unitedwestand images of bald eagles 'n' fruited plains and shit. They're so over-embellished that they don't even look blank; in fact, the Taiwanese passport control officer just flipped right past them and sploshed my Taiwan visa right on top of an old faded (cherished!) one from Milan. Annoying.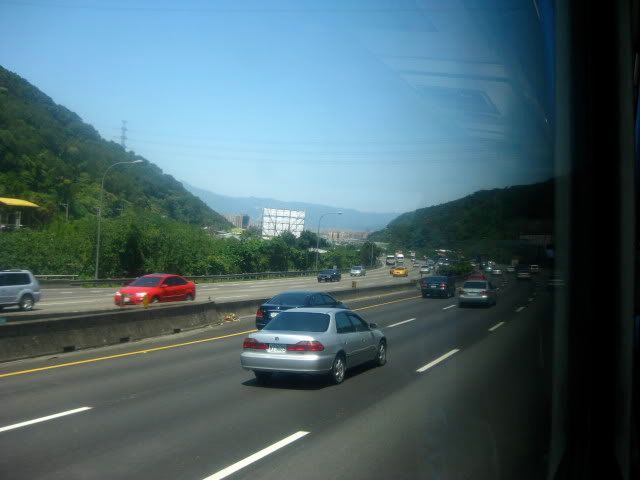 Anyway, I'm headed back outside now, but not before I seize this opportunity to increase your guava Slurpee awareness. The Slurpee machine right next to this one was dispensing lemon-lime out of one nozzle and lychee out of the other. I got a 12-oz guava/lychee: delect! O summertime.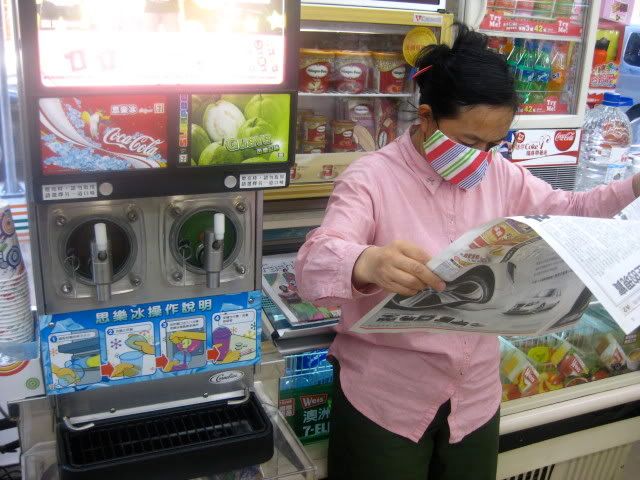 World's best Slurpee flavor: Diet Coke, never spotted outside of West Hollywood. World's worst: "Slurpuccino," mercifully discontinued recently in Hong Kong, but its Folgery ghost still adulterates the flavor of its Orange Creme successor at my local 7-11.

I think this was a pocket mirror. Not positive. Does it really matter? Shagbark!