I possess a finite amount of good taste, and I choose to apply it to books, music, snacks, and congee flavors. Crabmeat and roe congee: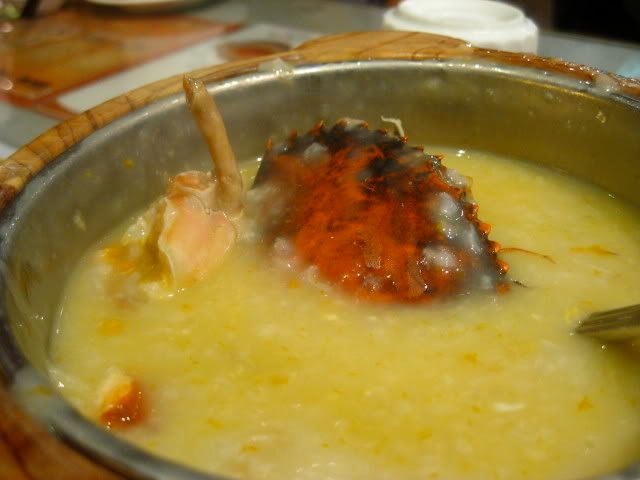 Sweet-potato flavored Kit Kat: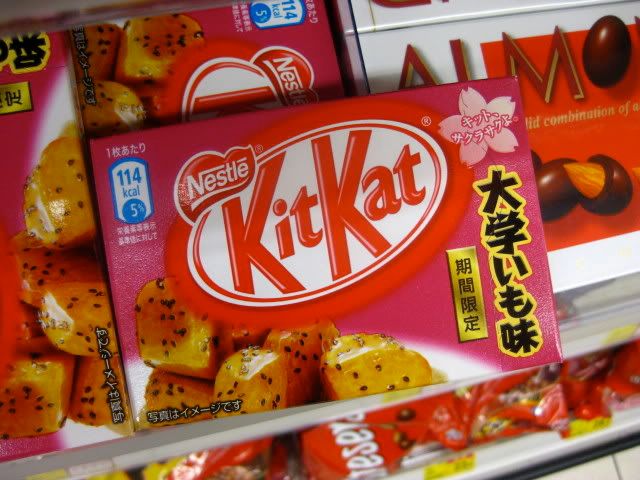 I just don't have enough available connoisseuseship in my brain to attempt to be a book snob, snack snob, juk snob AND flick snob. I rarely watch movies, and when I do, I'm alone, usually in a state of psychic desperation. I don't want to watch people shooting guns; I don't like boring shit; I can't stand to be left befuddled by David Lynchian whatthefuckery. I enjoy cheerleading- and gymnastics-centric themes and low-IQ Jennifer Aniston vehicles. So I was watching a shanzhai DVD of He's Just Not That Into You the other day. What're you going to do about it, lose all respect for me?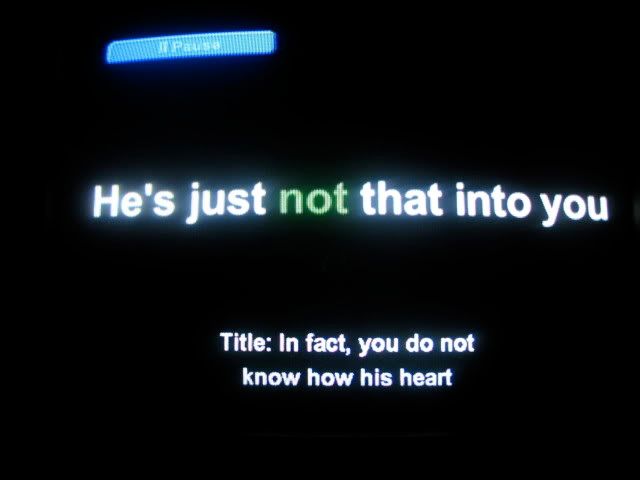 A cuckolded Jennifer Connelly confesses, "We never have sex anymore. I don't know what I expected him to do."
Subtitles say: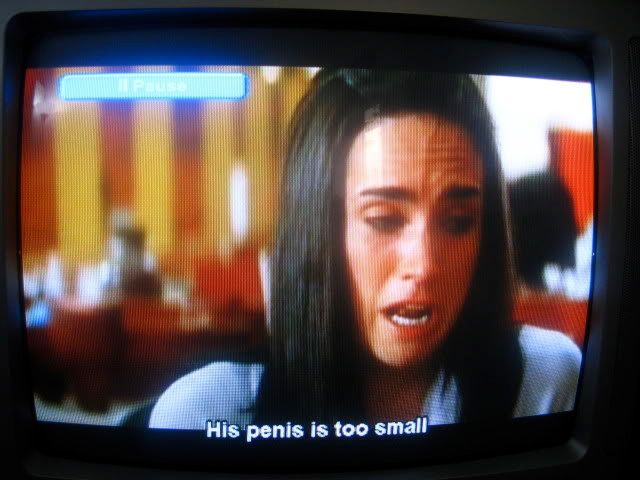 In other news, a guy came down with swine flu in my 'hood and the government quarantined the entire hotel where he was staying. The stories in the South China Morning Post have been excellent: there are about 300 people inside; they're halfway through a seven-day quarantine sentence. They were served SPAM sandwiches and Swiss rolls for breakfast (note that Hong Kong-style Swiss rolls lack icing on the outside and come in wack flavors like cappuccino). They were all summoned to the lobby and then told not to congregate in large groups! Journalists were standing outside the ground-floor windows, holding up signs with their phone numbers so the detainees could call and give interviews; the hotel responded by blocking all the windows in the lobby with sheets. I put on my HAZMAT suit and went to have a gawk this afternoon: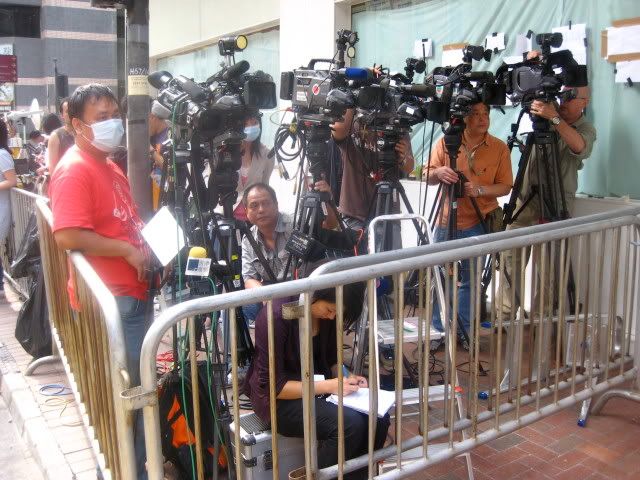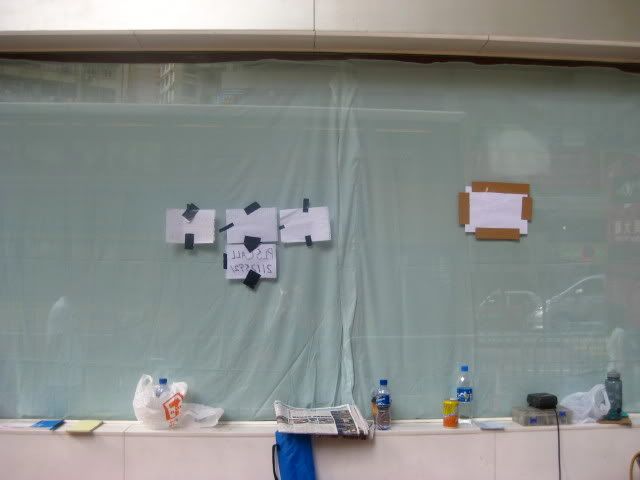 Finally, garish outfits, you say? They think that you're dressed dreadfully drably.