Are you guys more into plastrons or carapaces?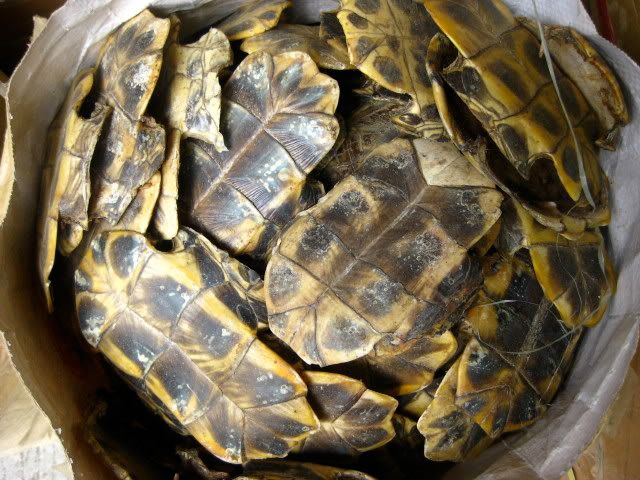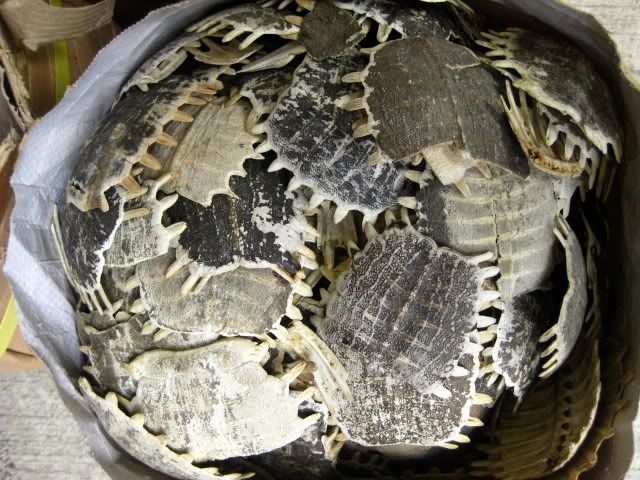 I would like to shake hands with the bitch who could wear these impractical shoes for more than an hour without the universe somehow ruining them. Puddles of quicksand and plagues of feral cats would appear in her path; her pustulent bunions would burst. These were designer samples and I was allowed to ruin them; all the pressure was off. Still, the moment I tied those little tassels, I found myself rummaging around the studio looking for wasabi peas I could wash down with some Popov. Don't those feathers seem to say, "Quick! Find a way to puke on us!"?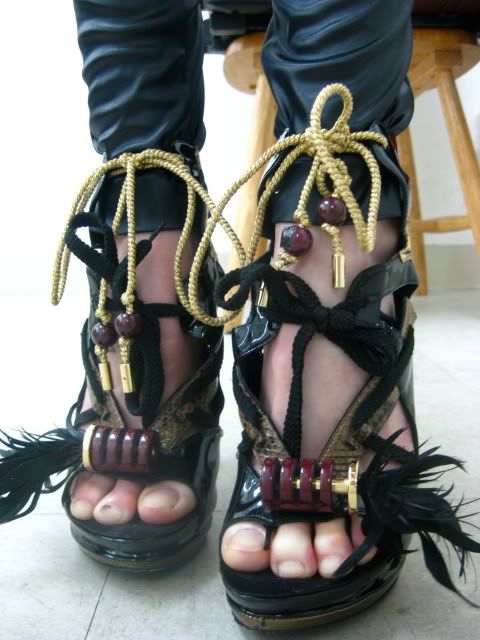 Out of four versions of this picture, this was the least annoying facial expression. Still annoying. Nice weave though.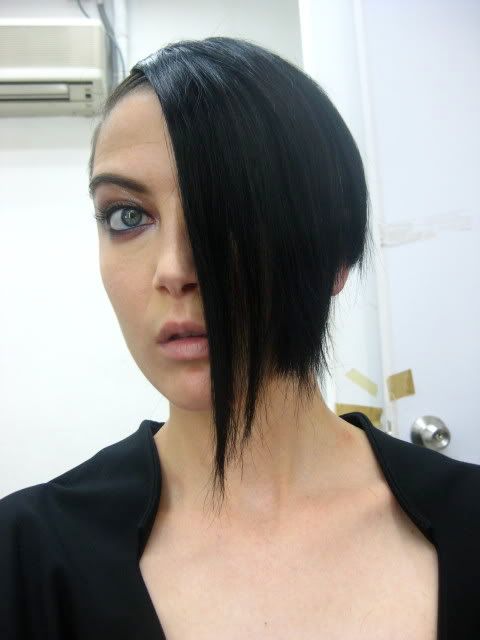 This shanzhai masterpiece (on a handbag in the HK subway) reminded me of an ancient lady I saw in Shanghai carrying a huge purse with bedazzled letters that said, "THE STOOGES THE CRAMPS NEW YORK DOLLS." Fuck it, I didn't turn away or even try to stop smirking as the old lady's daughter saw me, looked down at the bag and then back up at me. I smirked off into the sunset savoring the fact that they now knew that something risible was written on the bag, but would probably never find out what.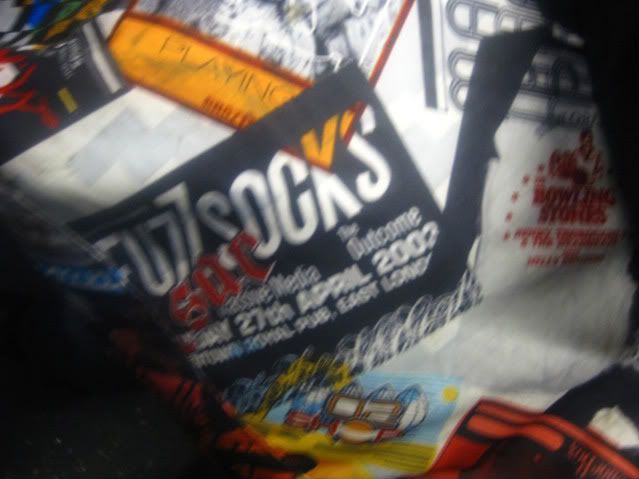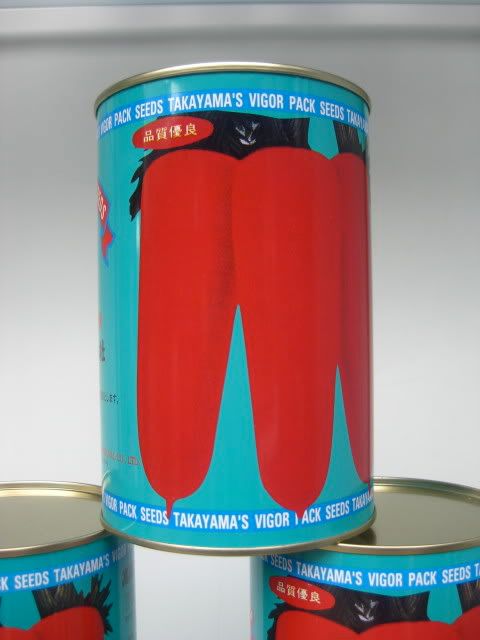 COMPULSIVE EDIT: I'm adding one more ridic shoe pic to try and cleanse the system. You want to read LJ entries about something besides designer shoes and makeup, you say? Well, you have to wait until something good happens to me besides "I spent the day comfortably, in makeup and designer shoes." I'm not exactly at a fucking zenith of intellectual stimulation right now. I've been in HK so long that the thrillz ain't growin on treez like they used to.