If you're interested in the fashion industry, you may be aware that at Prada's S/S09 runway show back in September, several models stumbled or fell down on the catwalk. The company later explained that the shoes were manageable; the spanners in the models' ambulatory works were the socklets.

"Socklet"? I encountered a pair at my job today. I didn't have to wear them, but I took this picture in case anybody else was curious about the cause of all the modelslips. Prada's treacherous "socklet" is a drawstring pouch of non-elasticized poplin. Behold: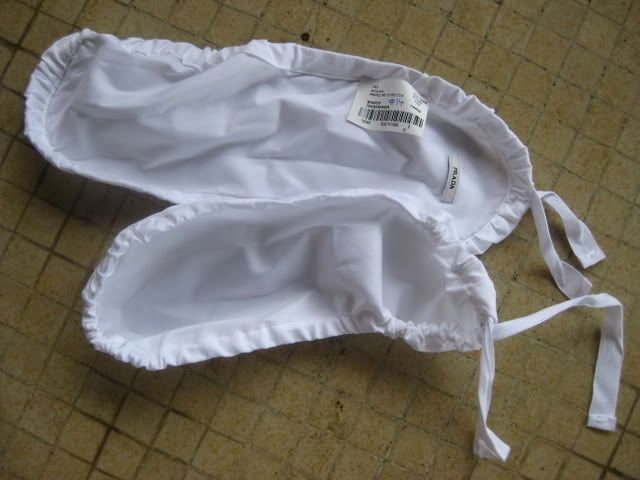 Socklet terror aside, I had an excellent day clopping around in Hong Kong's New Territories district in wigs, frocks, archless platform sandals, and the occasional not-yet-available H&M bikini (about which latter: CUTE, Y'ALL).