I've been struggling not to let the cold weather shrink my world: it's so easy to come home from from my day's ladypose, rip off my false eyelashes and stick them to the wall, boil up some rooibos with cut-up ginger, and collapse into bed with a piece of the dogshit British "chicklit" library I have amassed (and oh god, that is a bleak genre. If you ever have to read one, mark this: a character will always turn "puce." Someone will always get drunk and "croak," not speak, the next morning. And "Milk Tray" will always make an appearance). And only leave the house otherwise to run to the public bathhouse in my swaddling clothes, cutting a ridic-lookin' silhouette: hat over brow, scarf over face, hood of tentlike men's coat over head, spherical wooly exoskeleton gathering hoar while legs clad in pants of mobility-inhibiting tightness scramble beneath.

No! Must not succumb to a spin cycle in the doldrums. Must go to the indoor skiing slope!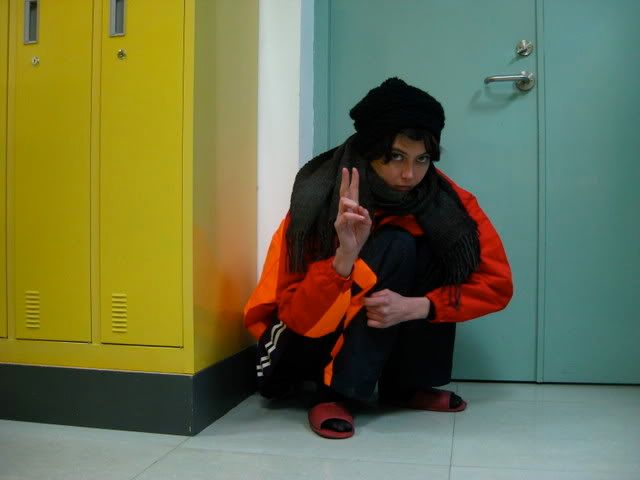 I thought for some reason that there wouldn't be real snow; I imagined a warm room with a slope covered in foam, or sand, or...something. Nope. Snow.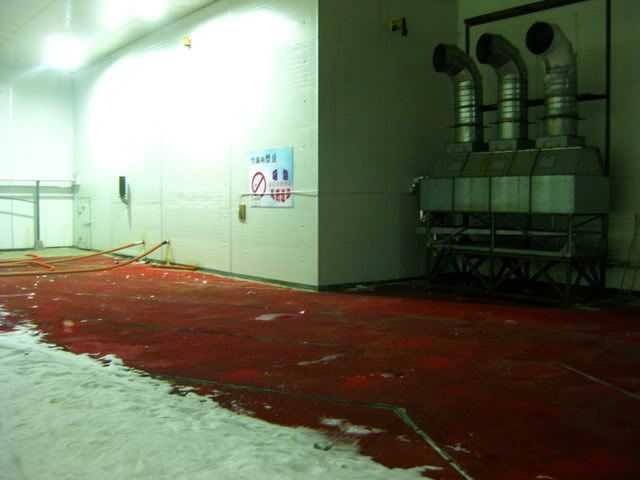 Access to the bunny slope was via the easiest ski lift ever: a rubberized travelator.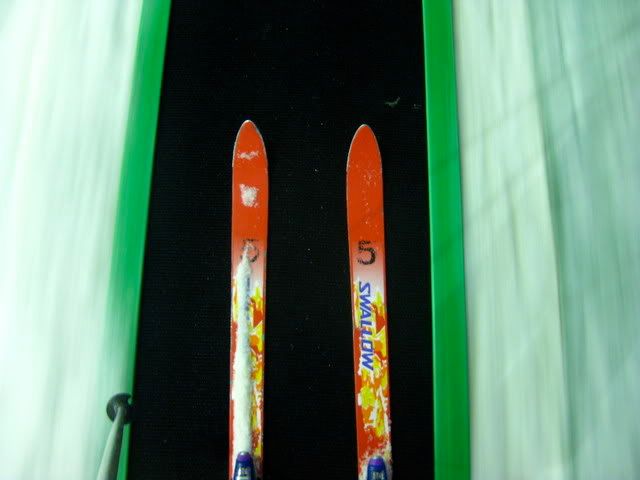 Pretty saucy stance, dude, but you and me and everyone else in the room were TERRIBLE at skiing and snowboarding. At least the Shanghainese people had an excuse. I grew up in the damn Rockies and was still hurtling down the slope, poles in the air, splayed like a starfish.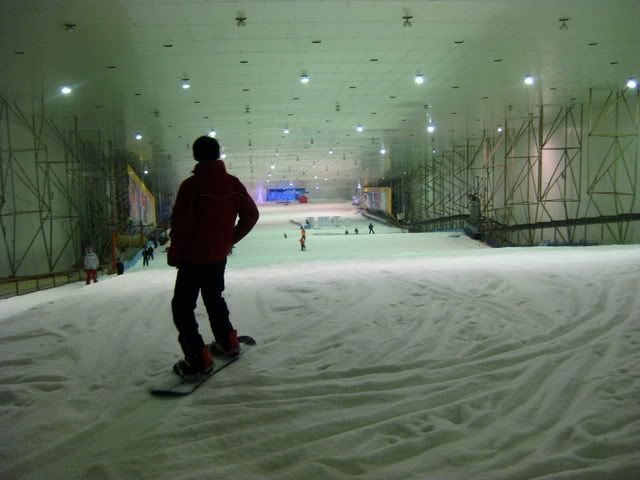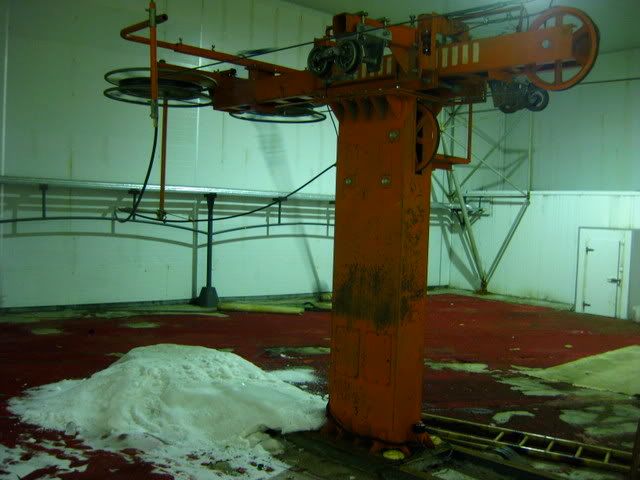 I'm about to slump off to bed, leaving you with this Coach knockoff fail. 'Nite.